EVOLVE TO REACH YOUR FULL POTENTIAL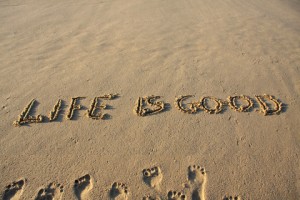 In times of uncertainty, it is easy to think you're not good enough. It is even easier to forget that we were all born with great potential – and lots of it. What seems difficult, at times, is remembering this potential for greatness lies within us all. So I have compiled a short list with words of inspiration to help you realize the power within.

#1. Reflect on your life.
The first step is committing to 30 minutes of quiet Reflection everyday. you do have to get away from all the distractions in your life such as the television, cell phones, email, radio, family, friends, coworkers, school mates, etc. They cloud your thoughts and influence your decisions.

Now, open up your mind and just Think, Analyze, Consider, Contemplate, Imagine, Visualize, and Dream. Think about your past, your present, and your future. Ask yourself questions like…What am I capable of? What are my strengths? Where do I want to be in 3years, 5 years, 10 years?  And so on…
During this time of Reflection you will come across great Realizations and Epiphanies. You will experience a new level of Understanding, Insight, Consciousness, and Awareness. The goal of this entire process is to capture. Compile your list and read it over and over again. It will always be there to keep you on track and heading in the right direction.
It will change your life!
#2. Become an Optimist.
This is key. Every negative thought that you replay your mind is like an anchor holding you back. Liberate yourself from the negativity. Inside every setback lies an opportunity! Always find the positive in every situation.
#3. Set a Goal.
Goals give your life direction and purpose. Without them you're just drifting through existence. Do something Bold! Set a lofty goal that stretches you outside your comfort zone.
#4. Define who your role models are.
They can be someone you know, tv, Model yourself after them. Learn from them. If you don't, you'll pick up bad habits from all the wrong people.
#5. Be Grateful!
Be grateful for your opportunities. Be grateful for right now! Being grateful invites even better things to come into your life. So what are you grateful for? Every day that question should be asked!
#6. Become a life long learner.
You don't have to be in school to learn new things. Commit to learning something new everyday. Have an open mind. Become a sponge. Grow!
#7. Embrace change!
It's impossible to reach your full potential if you're not willing to change. Become dynamic, adaptive, evolving! Realize that change is good…change is exciting!
Now, despite what others have said…you are capable of great things! So Get Focused! Get Motivated and take advantage of Right Now!
Remember that this is a journey…not a quick fix. The trick is staying positive and surrounding yourself with positive people!
---
Other Resources