Health & Wellness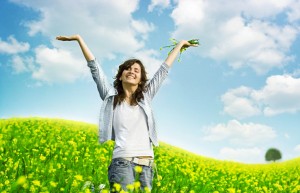 WHAT IS A HEALTH AND WELLNESS COACH AND HOW CAN THEY HELP YOU?
Have you tried every diet known to mankind, yet can't lose weight?  Are you showing signs of heart disease, high blood pressure, high cholesterol , and want to stop the progression now before its too late?  Do you long for a stronger , healthier body and mind?
Anyone looking to improve their golf game, learn how to play tennis, prepare for a triathlon would hire a coach for the best results and long lasting results.  My personal service , tools and techniques will help you achieve a better health and wellness, that will help you reach your goals.
Christina will do an extensive evaluation and assessment to help you set and achieve goals that fit your lifestyle, don't make you feel deprived and don't involve hours of work in the gym, unless you enjoy that!  Through a series of weekly appointments ( which the first meeting is in person and the rest can be by phone and emails , to make it convenient for you.)  , and will provide you with tools, information and techniques to help you implement new habits that make the most of your daily routines , make better choices for foods to purchase and keep handy in your home, and begin to live the healthy life that you are looking for.
As a health and wellness coach , Christina has helped many people clarify their health goals and make simple lifestyle changes that  reduce the negative impact on chronic conditions and disease.
Many  people are confused about information available today about fitness and nutrition, It is difficult to know where to start and that's where  Christina comes in and brings you through every step as your coach to get you to achieve your goal. As you begin to accomplish your goals you've set the momentum of your successes  and will pull you forward into maintaining your new health and vitality for the rest of your life , because you have the right tools.
---
Our Other Coaching Services
---